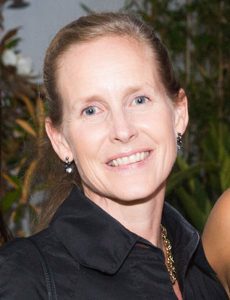 By ACN Nurse Educator Trish Lowe MACN
"The more specific and unambiguous a goal, the more likely it will be achieved."
By now, your 2017 New Year's resolutions will have been forged or forgotten! They may have been flippantly, or conscientiously, considered and resolved to adopting lifestyle changes, embracing a more positive outlook on life, or committing to a program of study.
However, regardless of the resolution, it has become apparent over the last five decades that personal, professional and organisational goals are achieved most effectively, when informed by Edwin Locke's goal-setting theory.
Locke's (1968) seminal work, Towards a Theory of Task Motivation and Incentives, outlined the ways in which goal setting was linked to task performance. Locke (1986) was the first to indicate that specific and challenging goals – accompanied by appropriate feedback – contributed to enhanced performance. His work also concluded that specific, clearly stated goals – accompanied by deadlines – eliminated misunderstanding and motivated individuals towards the attainment of organisational goals. Therefore, goal-setting theory has utility for nurses and midwives, who are required to not only contribute to the attainment of organisational goals but also to engage in lifelong learning and the establishment of patient-centered care plans.
Latham and Locke (1991, p. 212) suggest that at its simplest, "conscious human behavior is purposeful" and "characterises the actions of all living organisms." Goal-directed action is not restricted to "conscious actions," but to those which are physiologically controlled and to higher order processes, such as reasoning. These higher order processes confer the ability to conceptualise goals, which are beneficial to one's welfare, along with the means to attain them (Latham & Locke, 1991). Commitment to goal attainment is enhanced by ensuring that goals are known and broadcast, self-set (rather than designated) and consistent with an individual's goals and visions (Latham & Locke, 1991). The more specific and unambiguous a goal, the more likely it will be achieved (Lee, 2010). This is due to the physical and cognitive adjustments made, which direct energy towards goal attainment.
For nurses and midwives, adherence to the continuing professional development (CPD) registration standard, requires annual formulation of learning goals and completion of a CPD cycle (NMBA, 2017). During each registration period (1 June – 31 May), nurses and midwives are required to seek opportunities for professional development, which is informed by self-efficacy, aligned to an identified learning need, based on self-reflection and evaluation of practice (NMBA, 2017). The individual practitioner's learning goals and activities undertaken to achieve them must be documented and verified. Goal attainment is more likely, if a SMART goal framework is adopted (Drucker, 1954, cited Lee 2010, p. 744).
SMART goals are those that are: Specific, Measurable, Achievable, Relevant and Time bound. The College of Nursing, Ontario, advocate for the establishment of SMART goals in stating that they make it easier for nurses and midwives to: plan relevant learning activities, measure progress toward achieving a goal and know when goals have been met (College of Nursing, Ontario, 2014, p. 2). Goal setting theory is also becoming more evident in clinical settings as a method of assisting patients to self-manage their own health (Furze, 2015).
Furze (2015) indicates that supporting self-management requires assessment of "attitudes, beliefs and coping strategies", "increasing the motivations for change" and "development of a care plan with collaborative goal setting" (Korff et al., 2012, cited Lee 2010, p. 241). Goal setting can be used to monitor progress, provide feedback and manage relapses, thereby pacing health management strategies, avoiding "over activity-rest" traps and improving health behaviors (Lee, 2010, p. 241)
Goal setting theory is not a new concept. It is founded on the belief that adults are purposeful, welfare-orientated being, with the capacity to reason. It also reiterates the importance of establishing specific goals, as a means of directing energy and cognition towards goal attainment. Nurses and midwives are encouraged to incorporate goal-setting theory into both their personal and professional lives, as a means of facilitating lifelong learning and providing optimal, person-centred care.
References
College of Nursing, Ontario, 2014, Developing SMART learning goals, Author, Toronto, accessed 8 December 2017, <https://www.cno.org/globalassets/docs/qa/developingsmartgoals.pdf>
Furze, G, 2015, 'Goal setting: A key skill for person-centred care', Practice Nursing, vol. 26, no. 5, pp.  241-244
Latham, GP & Locke, EA 1991, 'Self-regulation through goal setting', Organisational Behaviour and Human Decisions Processes, vol. 50, pp. 212-247
Lee, KP, 2010, 'Planning for success: setting SMART goals for study', British Journal of Midwifery, vol. 18, no. 11, pp. 744-746
Locke, EA, 1968, 'Towards a Theory of Task Motivation and Incentives', Organizational Behavior and Human Performance, vol. 3, iss. 2, pp. 157- 189
Nursing and Midwifery Board of Australia (NMBA), 2017, Guidelines: Continuing professional development, AHPRA, Canberra, accessed 8 December 2017, http://www.nursingmidwiferyboard.gov.au/Codes-Guidelines-Statements/Codes-Guidelines/Guidelines-cpd.asp